24 Hour Car Locksmith Services: Quality Car Locksmith Programming
A car with a very high features mainly with security is in demand in the market, several manufacturers the importance of this that is why they don't stop on finding ways to achieve their goal. Among these security innovations include car remotes. With this system with a code based alarm, anyone who's trying to break in your car will be discouraged. The sensors of the code base keyless remotes only transmit signals to the car that is connected to it and it is not possible for other people to use another remote in your car. If a thief manages to make an entry into the car, he would be unable to drive it since its engine can only start by using the original key. Also, if there is someone is trying to break in your car, the alarm will alert you immediately.
But then even car remotes are not safe from damages or breakage. There may come a time where in you need to program it in order to sync with the vehicle's door locks properly. Remote keys could be programmed by car dealerships or can easily be done by professional locksmith companies.
We are a locksmith firm in the area that has the best solutions to any type of locksmith troubles. We are highly competent in handling the different possible locksmith dilemmas you may have. You can expect that we can serve you daily because we offer round the clock services.
We've got all types of locksmith services. We can get all task one in a timely manner whatever type of locksmith issue you are encountering. We make it a point that the services offered are reasonably priced. What are you waiting for? Call us today at our emergency hotline and be amaze of our services. With us, you can rest assured that you receive the best and most efficient locksmith solutions.
About Us
Our Vision and MissionOur everyday goal in our job is to always give out our best quality of service, finishing… Read More
Very professional, kind, and helpful. I just moved back into an old rental house and the door/locks were...
- Delia Garcia
Read More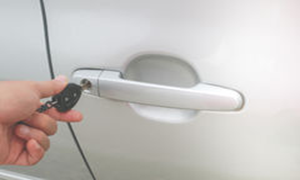 Automotive
Our valuables needs to be protected too, just like vehicles, coz stealing is everywhere this…